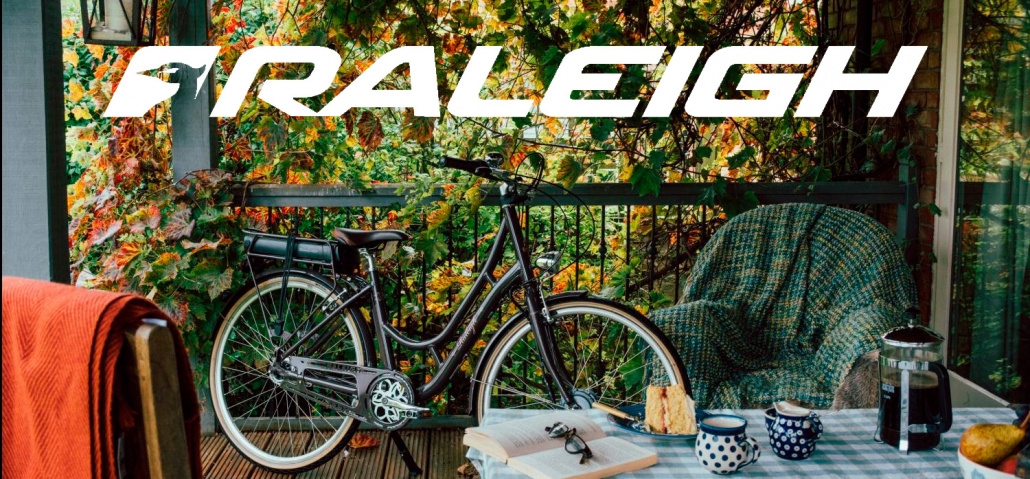 You, your parents or your children will no-doubt have those halcyon day photo album memories of growing up with your trusty Raleigh of Nottingham bicycle. If you were like us then your Raleigh bike part of the Family.
5% Caravan and Motorhome Club discount available on our Raleigh Ebikes
Raleigh Motus range
The Raleigh Motus Range is both Smilebike's & Great Britain's favourite ebike, with good reason.
Combining Raleigh's bicycle know-how with Bosch's technical brilliance and reliability.
These are gentle beasts, joyful and comfortable to ride with smooth progressive assistance that is both powerful and confidence inspiring, everything a modern ebike should be.
Available in a varied range of frame shapes and sizes to suit everyone.
Raleigh Centros Range
The Centros range offers the same powerful confidence inspiring ride as the Motus but with it's industry leading Bosch battery placed internally in the downtube for added aesthetics.
All the advantages of the Bosch powered Motus range with a new twist.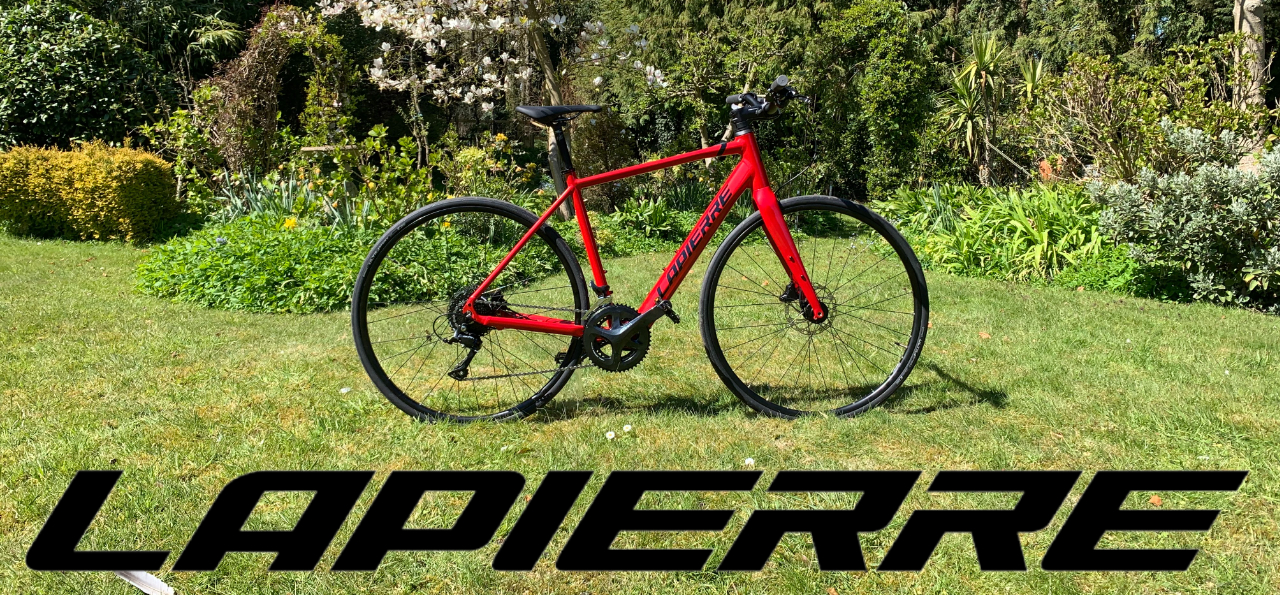 The French know about cycling! From competing in the Tour de France to World Cup MTB glory, Lapierre are world-renowned. All their experience of working around elite class competition and athletes trickles down into the bikes that they make for us mere mortals.
Bikes for riding everyday that aren't everyday bikes!
Built with French flair Lapierre's bikes are as stylish as they are functional.
At Smilebikes although we love their Emtb's as well (We have our own for our very occasional weekends off) we choose to focus on their electric road and gravel bikes for our business. 
Perfect for the sporty among us who just needs a hand with those hills due to age, condition or having a Mamil as a spouse maybe?!
From drop bar road racers and gravel bikes to straight bar commuter friendly versions.
Want an Ebike but have been concerned about the style and weight?  Look no further the French revolution has returned.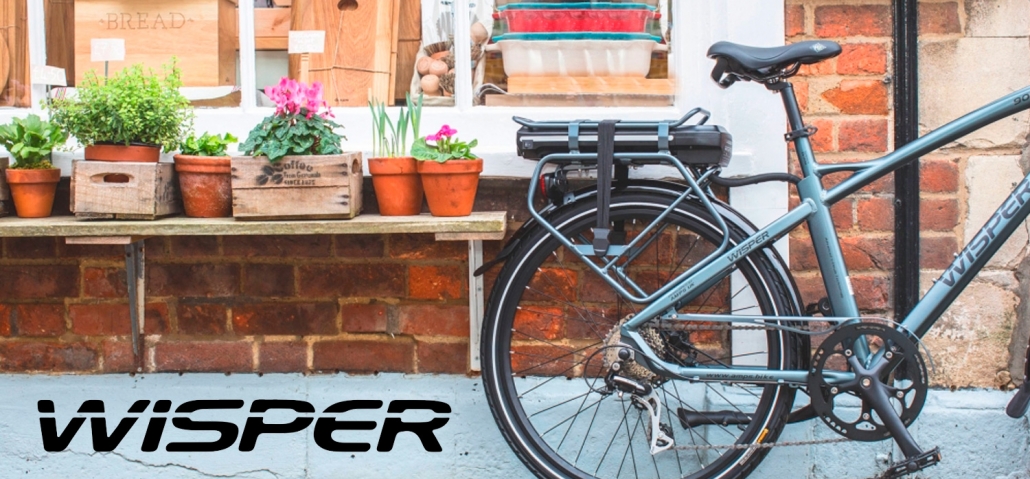 Wisper are a British company with an ethos in line with our own. They are as passionate about e bikes and spreading the ebike word as we are and just as helpful and approachable. Their support, we have found is second to none, which helps us to help you.
Wisper Classic range
705 806 905
Comprising of step thru's , folders and crossbar models. The Classic range is a great starting point for your electric bike journey. Developed over many years these are powerful and reliable electric bikes. Perfect as a workhorse to get you to the office or picking up your groceries but also great for pleasure rides with family at the weekend.
If you're going away then the folding version is brilliant for fitting in the boot of your car or caravan with the rest of your dreams.
Wisper Wayfarer range
A completely new and innovative ebike concept from Wisper that brings them bang up to date and beyond. Modern, stylish looking ebikes with the choice of City, Adventure or Mountain bike versions. Plus the option of a rear wheel motor or a new smooth and powerful mid drive motor. The Wayfarer has the personality traits to match your own.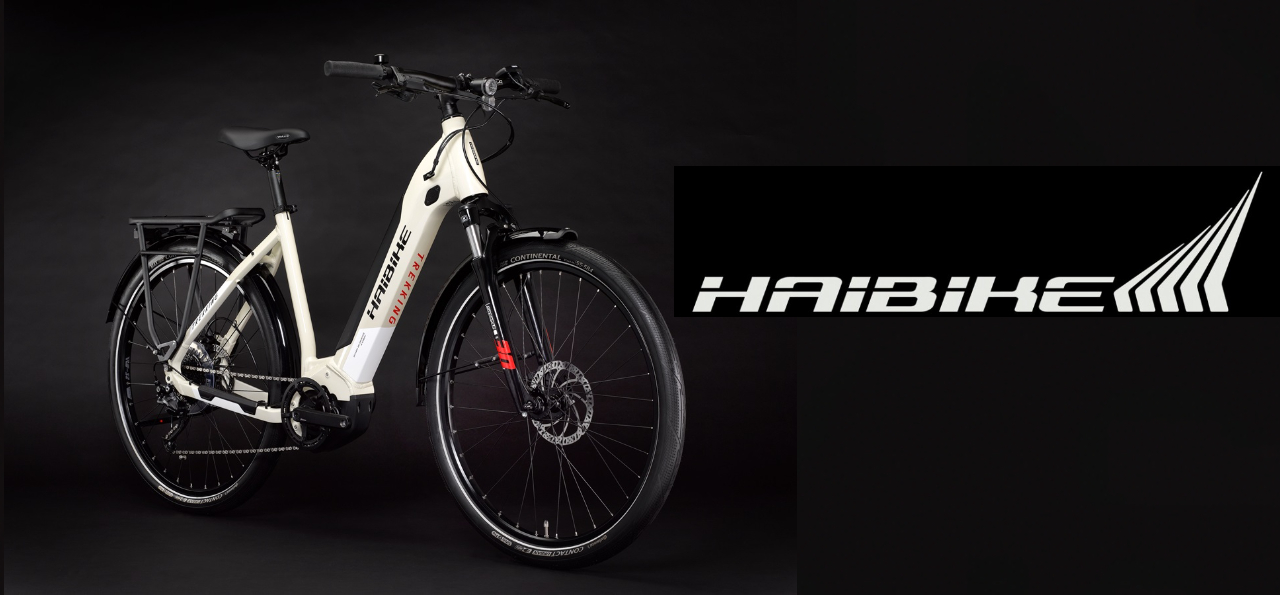 Haibike were the inventors of the Electric Mountainbike, and in the years since have kept at the top of the mountain (and the forests and tour paths) with superb German design and manufacturing.
For those that want to go a little further than Urbanshire we stock Haibikes range of trekking ebikes. The perfect partner to assist you to the most scenic of locations or to Sainsbury's!
5% Caravan and Motorhome Club discount available on our Haibike Ebikes
We adore step-thrus! The ultimate, modern unisex bicycle designed for everybody. So easy to get on and off and especially brilliant if you're not quite as mobile as you maybe once were.
The classic double diamond design.
Still the strongest, full of style and always relevant.
If you want to get there fast, this frame is probably for you.
Smile Price:

£

3,000.00 –

£

3,100.00
Smile Price:

£

2,700.00 –

£

2,800.00
Smile Price:

£

2,500.00 –

£

2,600.00
RRP:

£

2,400.00
Sale Price:
This Unisex frame shape is a modern style that is in between a crossbar and a low step.
In need of space? Then a fold up could be the solution. Modern design makes them a synch to fold and un fold, once they are unfolded hey presto you also have our favourite step thru frame design!
Brilliant for commuting by train or taking away in a caravan or motorhome, storing in that cramped shed or even under the desk in the office! Now you can take your bike to the ball or holiday or work or …
Get rid of a car and have some fun!
The green and modern way to take the kids to school and carry the shopping on the way back. An E- transport revolution.