Ditch the car. The school run just got fun. The Raleigh Stride 2 is an elegant, eco-friendly two-wheeled alternative to typical family transport. Designed with practicality in mind, this classy cargo bike can carry a lot. Kids, pets, parcels, the weekly shop – you name it, the Stride has got the whole family covered. With a large load capacity and cargo area to transport the children, combined with all the efficiency of electrical assistance, you can forget honking the horn when you're stuck in traffic – instead, pedal the stress of rush hour away on the Stride.
Powered by a 500Wh Bosch battery, the Raleigh Stride 2 gives you everything you need to get from A to B without breaking a sweat. With a range of up to 40 miles and a cargo capacity of 80kg, the Stride 2 is ready to help you take on your day. The Stride 2 offers a sturdy and generous cargo space with ample room to fit the young'uns in safely, as well as your shopping. The 2 wheels make this model perfect for cruising into town and unlocking the freedom on the school run, even when it's busy.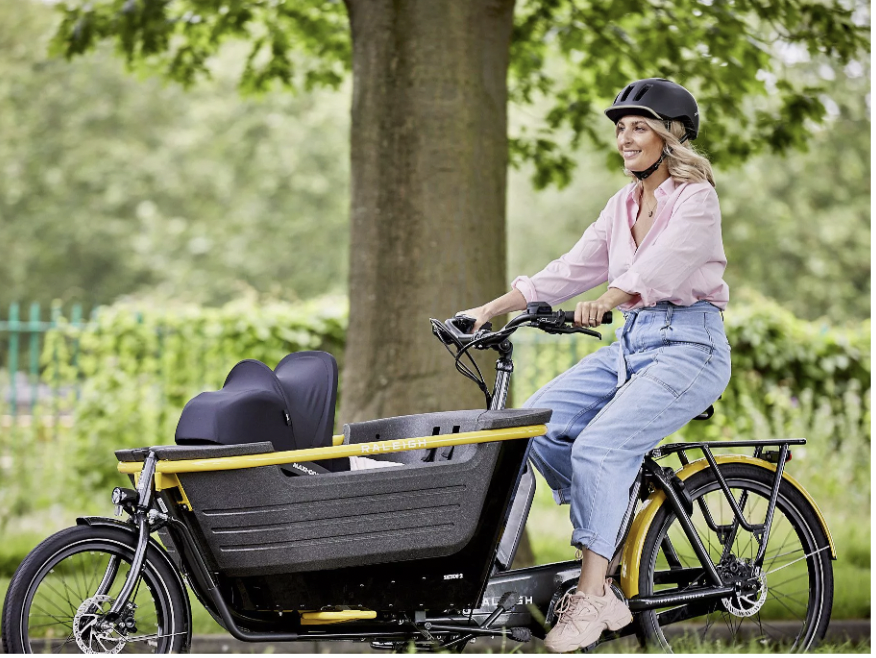 Bosch Motor Designed for Cargo
The Bosch Performance CX Cargo Line motor, designed to perform with heavier loads, adapts accordingly to weight onboard. With powerful output from standstill, you get extra assistance when needed most.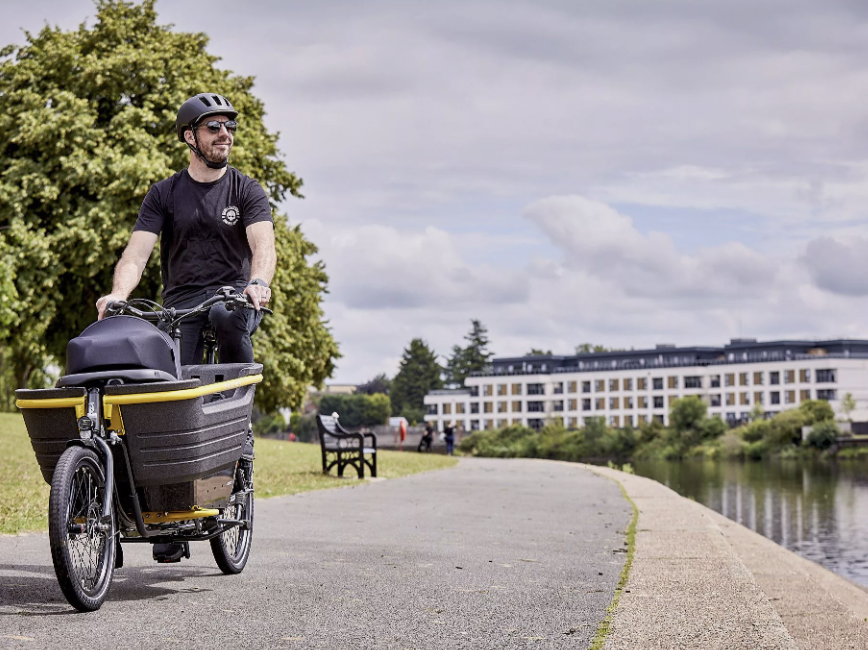 With a range of 40 miles on a single charge; the Stride delivers peace of mind, undertaking multiple short journeys with plenty left 'in the tank'.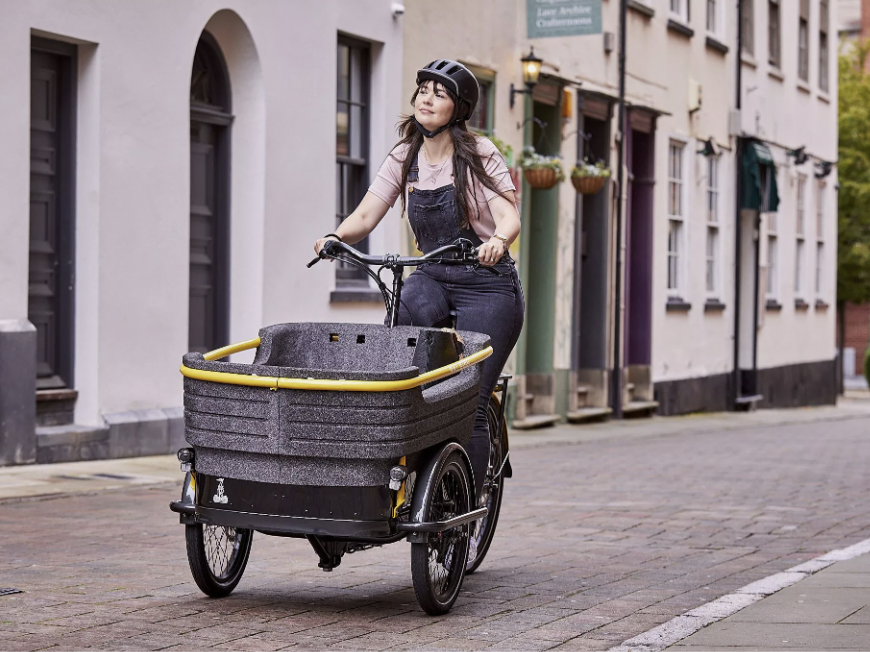 Built-in Lights and Mudguards
Integrated lights mean you can keep 'cargoing' in lower light and keep you and your precious cargo more visible in traffic. British weather won't hold you back either, thanks to built-in mudguards.